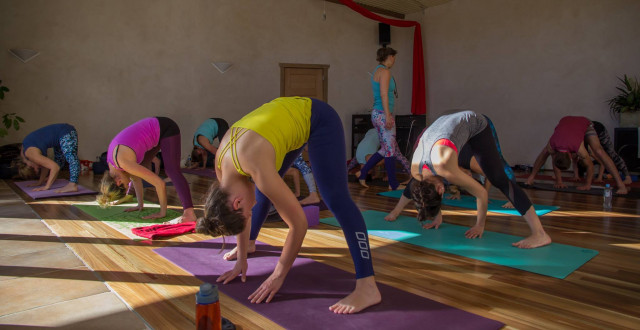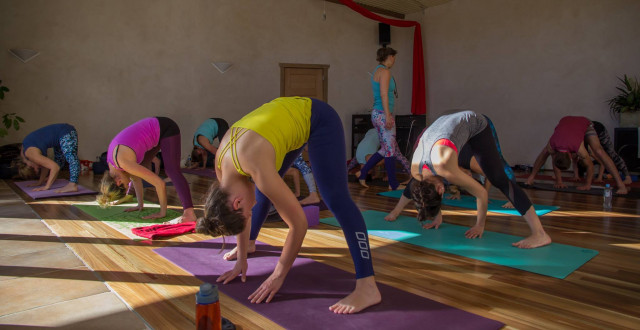 Absolutely Corporate
Yoga, Mental Wellbeing, Massage
Absolutely Corporate is a leading, national provider of corporate health and wellness services for workplaces across Australia. We are your one-stop-shop for all your health and wellness corporate needs. We specialise in corporate wellness programs program tailored to your needs, budget and goals.

We work with you to plan, organise and deliver the wellness program that focuses on the changes you want to make in your workplace and the outcomes you want to achieve. We offer free consultations to plan your wellness program. Our programs are designed to help modern organisations to reward, de-stress, motivate and educate the most important component of any organisation – your people!

We provide your employees with the knowledge, skills, tools and support that are required to significantly improve their heath as well as job satisfaction and productivity. We are a strong advocate of health management programs as a workplace benefit. Many of our business customers benefit from regular wellness programs provided to staff. They significantly increase their work focus and foster a productive and healthy workplace environment.

Beata Steiner is the Director of Absolutely Corporate. She is a strong advocate of corporate health management programs as a reward for employees. Beata has gained qualifications in Shiatsu, Zen Shiatsu, Reflexology, Chinese reflexology, Qigong massage, and Indian head and shoulder massage. When she's not developing corporate wellness programs for her clients, she keeps herself fit by walking, yoga and mindfulness meditation. She also likes to spend time working in the garden, and trying very hard to keep the weeds under control.

We offer services all over Australia.
Services
Workplace Yoga Classes

1 hr

Current Price

$200

Workplace Mindfulness Meditation

1 hr

Current Price

$200

Workplace Seated Massage

3 hrs

Current Price

$264

Mindfulness Workshop

1 hr

Current Price

$660
Saturday

Closed

Sunday

Closed
All our massage therapists, trainers and facilitators are fully qualified. They hold Diplomas in their specific field and obtained Certificate of Infection Control COVID 19.