Meet dietitian and nutritionist Lyndi Cohen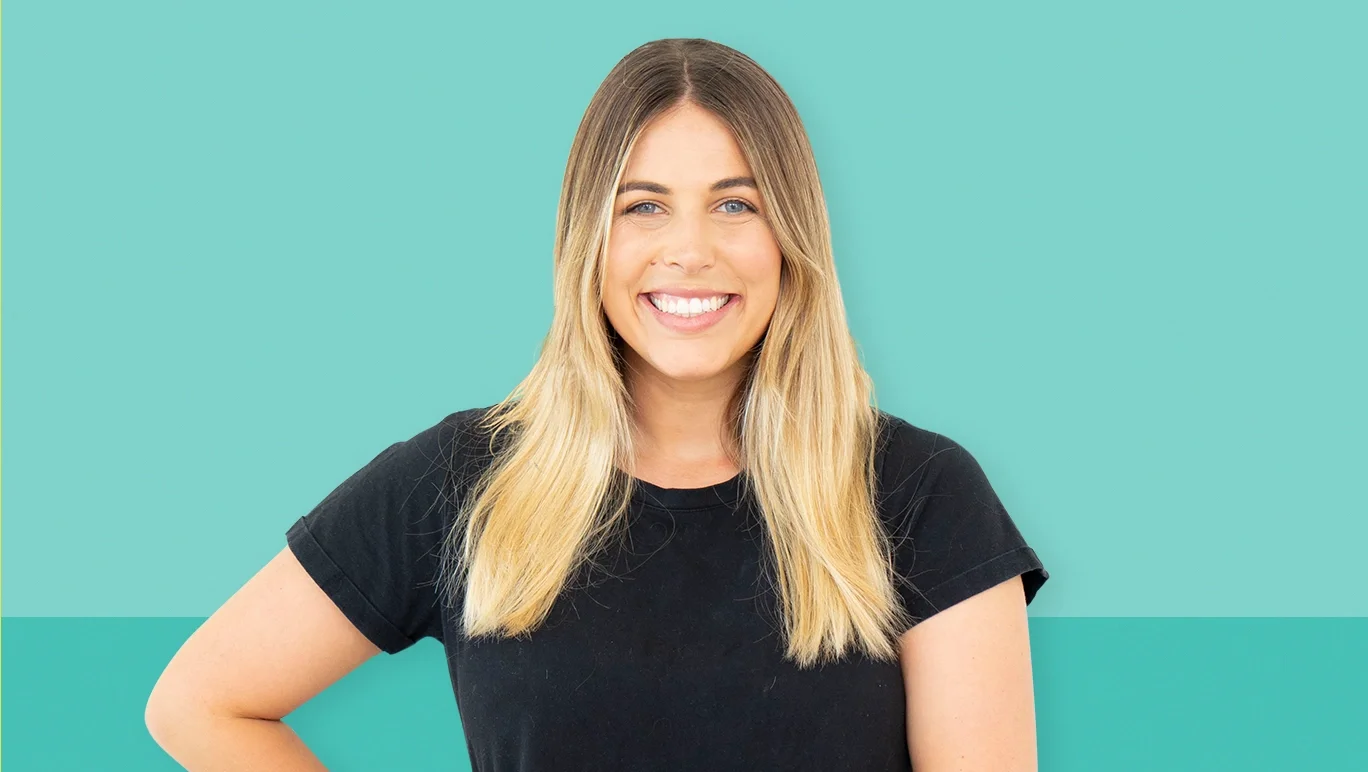 Healthy eating can seem so simple in theory, yet it's something that many of us struggle with. Lyndi Cohen loves helping people understand that we don't need to be perfect to be healthy.
Lyndi is an accredited practicing dietitian and an accredited nutritionist. Throughout her 10-year career, she's been challenging old ideas about weight loss and health.
As a dietitian and nutritionist on the healthylife Advisory Board, she's here to give us expert advice with food and help us be healthier and happier.
Being healthy should make us feel good
"Most of us know exactly what we should be eating, but we struggle to actually do it," Lyndi says.
She's keenly interested in the psychology behind eating that influences our habits and behaviours around food, such as emotional eating.
Lyndi wants us to find balance and avoid getting "sucked into the nonsense" that much of the health industry spouts. She doesn't believe it's worth sacrificing 95% of your life just to weigh 5% less.
"The health industry is full of goals that are too hard to achieve, and aspirational trends that are too expensive. We end up doing nothing because we feel overwhelmed," she says.
Since finishing her Bachelor of Nutrition and Dietetics at the University of Newcastle, Lyndi has worked with clients to simplify health messages.
"I'm very interested in how health can make us feel good. For years we've confused weighing less with being healthy. And I think that that can be really damaging and unhealthy," she says.
The way we measure health is changing
The idea that being thin equals being healthy is wrong and it needs to be challenged, Lyndi says. She notes that we live in a world that applauds a person if they're thin, and we assume that that means they're healthier.
"If someone's in a larger body, they could be looking after themselves, but we assume they're less healthy. I think that's very flawed," she says.
The research backs this too, showing that low weight doesn't necessarily correlate with good health.
"Health can be measured by things like how much energy you wake up with in the morning and how you feel in your body," Lyndi says.
What Lyndi loves about her job
Lyndi loves helping people realise that they don't have to be perfect to be healthy.
"This idea that we need to nail everything all the time is unrealistic and not doable," she says.
Sometimes the healthiest thing to do is rest, instead of turning up to the gym.
"I might be a nutrition expert, but you're the expert on your body. I love helping people realise that the one thing they need to do is listen to their bodies," she says.
Lyndi really empathises with her clients
The amount of pressure we all face every day is intense, Lyndi says. Just planning meals can be fraught with complications. She acknowledges that there's simply not enough time in the day to get everything done.
Lyndi is open about her own struggles with dieting and body image when she was younger, and that means she really empathises with her clients. She mentions that "I'm not speaking from a higher place of someone who's always got it sorted."
Lyndi decided to become a dietitian for the wrong reasons, she says.
"Growing up, I had an eating disorder. And I figured that was a really great profession to help me control what I eat."
Studying nutrition totally changed Lyndi's mindset though, and she realised that "food is so much more than calories or what we weigh".
"Food should make us feel good, not obsessed or restricted," she says.
Anyone needing support with eating disorders or body image issues is encouraged to contact:
Butterfly National Helpline on 1800 33 4673 (1800 ED HOPE) or support@butterfly.org.au
For urgent support call Lifeline 13 11 14
How nutrition has changed
Nutrition has changed since the days of before-and-after photos, counting calories and strict meal plans, Lyndi says.
Her approach to nutrition is about helping people see that health is far beyond what they weigh. She says that a healthy body image is just as important as the nutrients we eat.
"I do help people make healthier food choices, but fundamentally what I do helps people sleep better and reduce stress. It's never really just about food," she says.
Two things Lyndi wishes we knew
Healthy food should always be enjoyable, not perfect.
"We don't need to strive for perfect eating. We need do-able, healthy eating," she advises.
So, it's perfectly fine to add extra ingredients that make healthy food enjoyable. And that includes salads!
"If adding salad dressing and fun ingredients to salads helps you eat four cups of vegetables, that little bit of added sugar or fat doesn't matter," she says.
Find a type of exercise you love.
"When we enjoy exercise, we're consistent and we want to go and move our bodies. We don't have to struggle with our willpower or force ourselves to turn up to the gym," she says.
Exercise should be our time for ourselves, when we give ourselves more energy and recharge. "And that starts with making it enjoyable," Lyndi says.