The Herb Farm
The Herb Farm
When founder, Lynn Kirkland, started developing what would become the first of The Herb Farm's beautiful formulations, she was incredibly mindful of intention.
Drawing from her herbalist background, traditional knowledge as well as modern advances; Lynn had a strong desire to create something that would truly affect people positively.

In 1993, Lynn's passion for herbal remedies and their ability to positively impact health and wellbeing, led to The Herb Farm: a company that fuses the power of nature with the potency of traditional herbal knowledge.
Ever since, The Herb Farm has been rooted in the power of herbs and nature, and with such an intuitive resource at our core, we can stand behind the efficacy and goodness of each ingredient. With such conviction in our formulas, and therefore our products, we not only intend to have a positive effect, but wholeheartedly believe it.
Go behind the scenes at The Herb Farm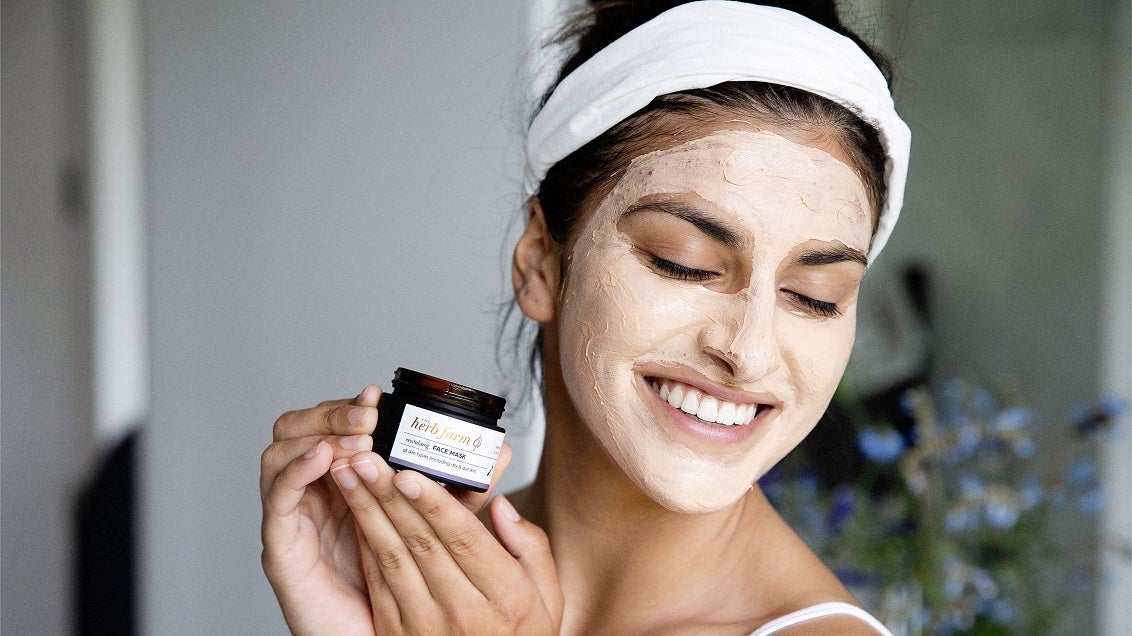 Now, The Herb Farm brings a skincare vision to life; creating beautiful, powerful, all-natural formulas that feel like healthy food to hungry skin.
The Herb Farm's unwavering intention means that it's important for us to be involved at every touchpoint of the product journey, so we make all our products on-site at The Herb Farm.

Our complete control over each process ensures that every product that leaves our warehouse meets our high standards, and our strict raw material and supplier criteria ensure that every ingredient is truly natural and of the highest quality.
Our manufacturing facility is GMP (Good Manufacturing Practice) certified and allows traceability and consistency of each batch.

We also maintain the simplest of manufacturing processes to preserve the goodness and integrity of each product.
Because our products are made consciously and with such strong positive thoughts and intentions, we have made it part of our formal process.

The manufacturing team stay mindful when making the products and ensure the process is carried out with love and positive intent.