Food Tracker
Food Tracker
A simple tool to provide insight into your shopping habits and inspiration to make healthier choices. Visit your healthylife profile to get started.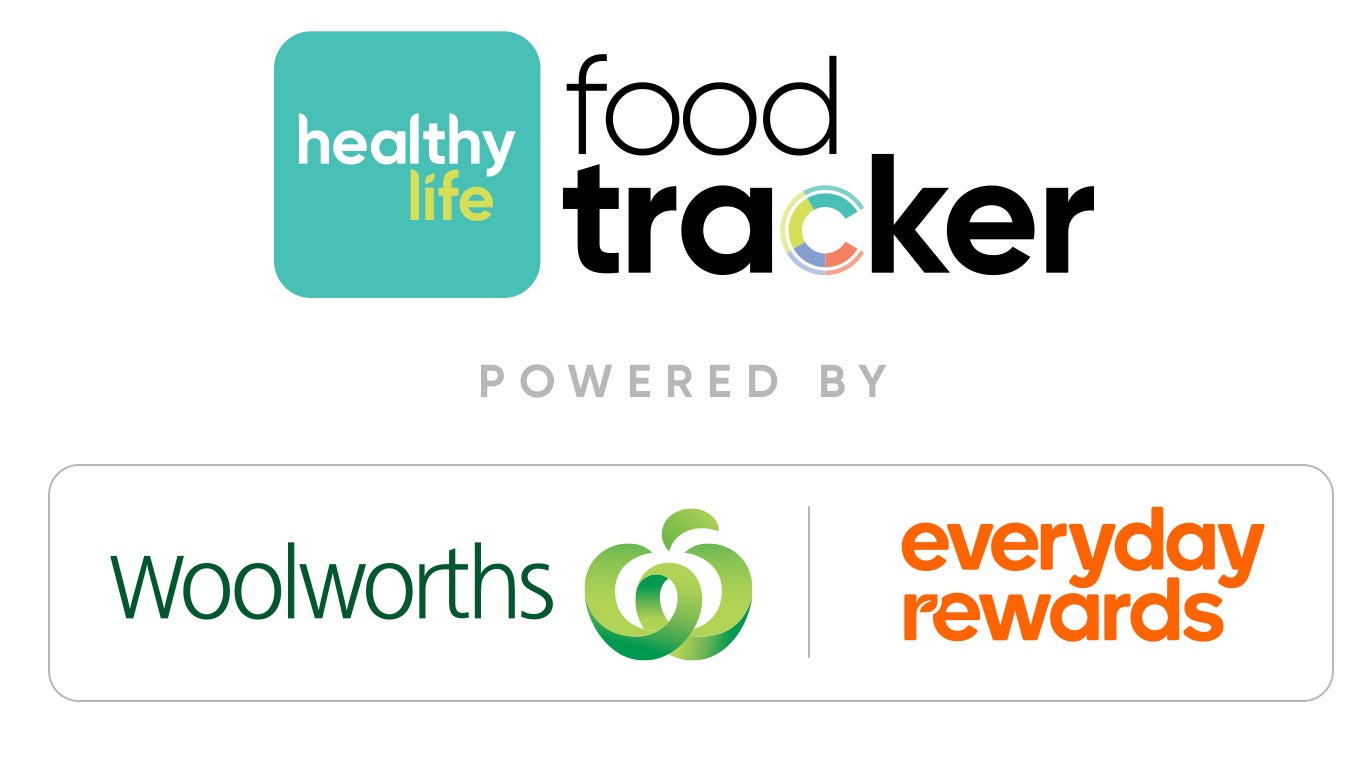 What is the healthylife Food Tracker?
Found inside your healthylife profile, healthylife Food Tracker will help inspire you to make healthier food choices and achieve a balanced diet.

Developed in partnership with Woolworths, it helps you assess the balance of the foods that make it to your plate, based on the groceries you buy.

How to link your shop
You'll find the Food Tracker in your healthylife profile. To get started, login to your healthylife account. Not a member? Join now.
Shop at Woolworths, scan your Everyday Rewards card, check your balance of food groups and make some simple healthier food swaps.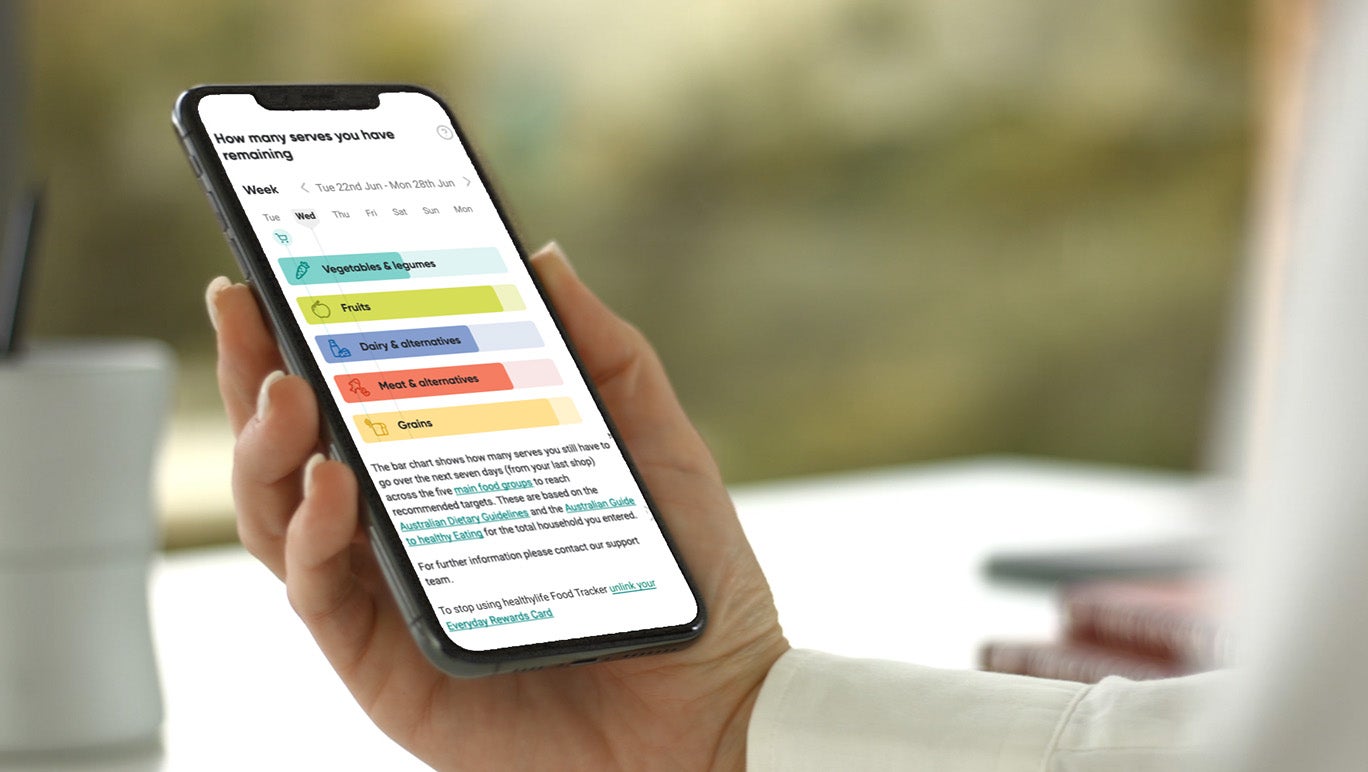 What does it show you?
Your plate shows the balance of the five main food groups - grains, vegetables & legumes, fruits, dairy & alternatives and meat & alternatives.
If you shop for some items at other stores, markets or retailers, this information won't be captured by the tracker - so bear in mind that it may not be a complete picture of your household nutritional balance.
healthylife Food Tracker is based on the Australian Dietary Guidelines and Australian Guide to Healthy Eating. These guidelines apply to all healthy Australians. They do not apply to people who need special dietary advice for a medical condition, nor the frail elderly who are at risk of malnutrition. healthylife Food Tracker may not be suitable for those with eating disorders or disordered eating.