Meet Sarah Gray, your health and nutrition expert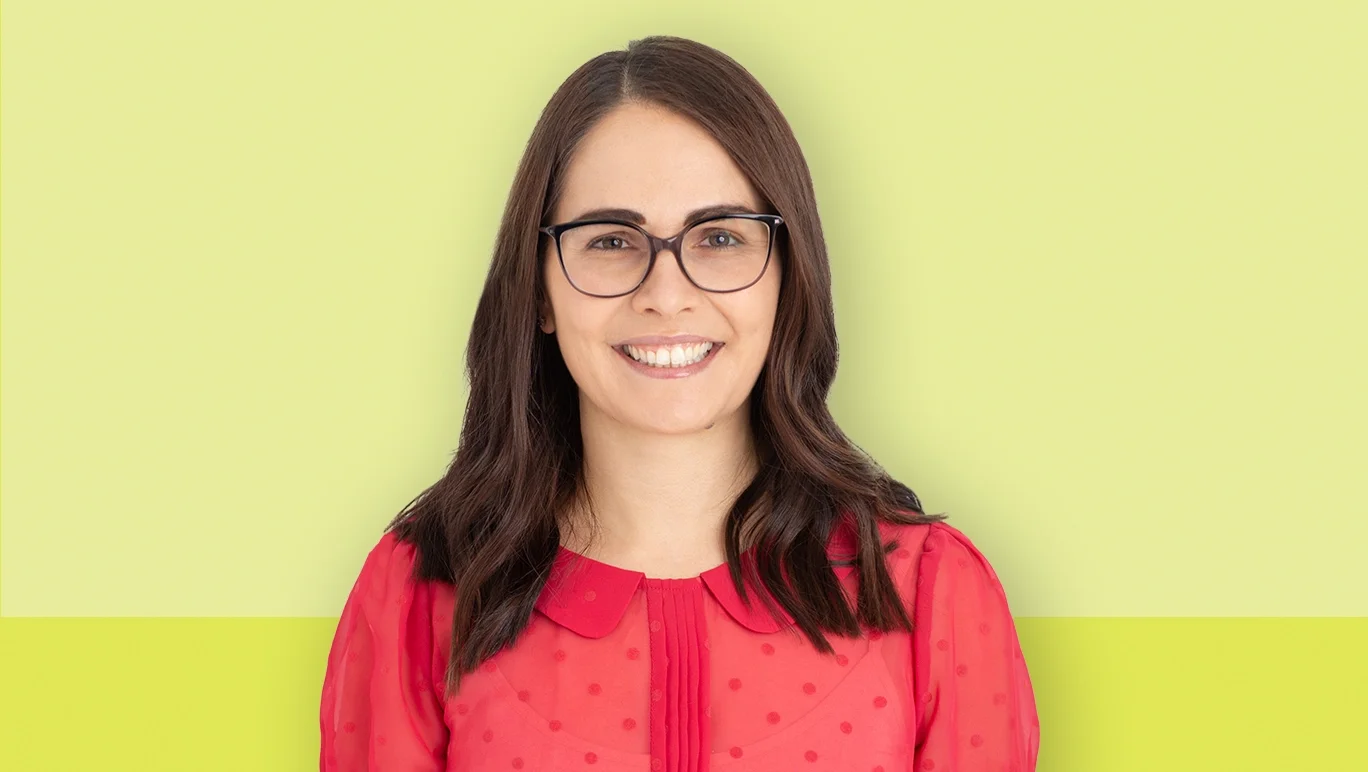 Sarah Gray's 15-year health career has been diverse, with qualifications and experience across both pharmacy and nutrition.
But through it all, there's been one constant: helping people like you.
Making a difference is Sarah's ultimate goal. Specifically, she wants to make a difference in the health journeys of as many people as possible.

So that's what led Sarah to become Head of Health and Nutrition on the healthylife Advisory Panel: helping you to embrace the healthy life you deserve.
It was always health for Sarah
Sarah's never even considered a career outside the health industry. While she initially thought she'd channel her love of animals into a veterinary career, that wasn't to be.
Instead, she followed her interest in human health and studied pharmacy at university.
"It's funny, because I was always interested in how medications work, even from a very young age," recalls Sarah. "I remember sitting in a primary school science class and asking my teacher how paracetamol actually worked. I was curious and wanted to know more."
Since Sarah graduated with a Bachelor of Pharmacy (Honours) in 2005, she's dedicated herself to helping people make a difference to their health. She finds meaning in knowing that she's supporting people in changing their health for the better.
When two worlds collide
Sarah practised as a Registered Pharmacist for 10 years before graduating from university again, this time with a Master of Human Nutrition.

What would lead a pharmacist to pursue a new career path as a nutritionist? A love of holistic health, that's what.
"I love integrated health. When you combine what you eat, the medicines and supplements you take, the exercise you do and the mindfulness you practise, you have a more well-rounded approach to health."
Pharmacy and nutrition definitely aren't a common combination, but Sarah could see the synergies and the possibilities.
"Pharmacy and nutrition actually go hand in hand sometimes. Food can interact with different drugs or nutrients. And our bodies can absorb medications differently when we're on different types of diets, for example, keto or intermittent fasting."
At the end of the day, Sarah's integrated approach to both pharmacy and nutrition has helped her to do more of what she loves.
Making a difference… only bigger
Over the years, the pharmacy and nutrition industries have changed before Sarah's eyes. The traditional corner pharmacy has been replaced by discount pharmacies, while at the same time people have become more proactive about their health and nutrition.
As a pharmacist and nutritionist, Sarah could have a positive impact on her community. But she wanted more than that.
"My drive comes from helping more people and working in a bigger role as a health professional. 15 years ago, when you talked about supplements, people just looked for multivitamins. Now they're seeking supplements to work alongside their medications and address health concerns or improve their overall health. Working with healthylife allows me to reach more people and influence more of that industry change. I want to be part of that."
Here's what Sarah really wants you to know
Sarah could talk about health all day. It's her career and her life. Whether she's at work or out with friends and family, she's forever fielding health questions.

But if there were just two things she really wanted you to know about health, they'd be:
Eating healthily doesn't have to be difficult. You just need to eat fresh, wholefoods and have a balanced diet that includes all the major food groups. Cook at home as much as you can, and limit discretionary foods. Don't overthink or over-complicate it. 

Be open-minded and curious about your health. It's your health journey so you're in charge of it. If something doesn't feel right, investigate it further. Just because you've tried one supplement or seen one doctor, it doesn't mean there are no other alternatives for your condition. 

Everybody's health journey is different, and Sarah is a strong believer in making simple, realistic, healthy changes.

The most rewarding thing for her is seeing people maintain changes over the long term that have a positive impact on their health.