BioCeuticals
BioCeuticals
Your choice for high-quality, practitioner-only, nutritional and therapeutic supplements from a proudly Australian company. BioCeuticals® aims to consistently raise the standards of natural-based therapies.

BioCeuticals® has a strong commitment to research, functional formulas and reliable practitioner support. Our supplements are recognised by qualified healthcare practitioners as well as patients; a fact that reflects our reputation as a progressive force in integrative health.
Expert advice
healthylife offer complimentary consultations with a health practitioner if required, for all BioCeuticals practitioner only products.

Our practitioners are trained naturopaths, nutritionists and/or pharmacists. Simply proceed to the cart and complete the screening questionnaire. Based on your responses, you may be prompted to book an appointment with one of our practitioners.
BioCeuticals ArmaForce®
BioCeuticals ArmaForce® is a comprehensive vegan formula combining clinically trialled andrographis and immune-supporting nutrients.
Andrographis decreases the severity of symptoms of mild upper respiratory tract infections, including sore throat, headache, runny nose, cough, fatigue and restless sleep.
Zinc and vitamin C maintain healthy immune system function.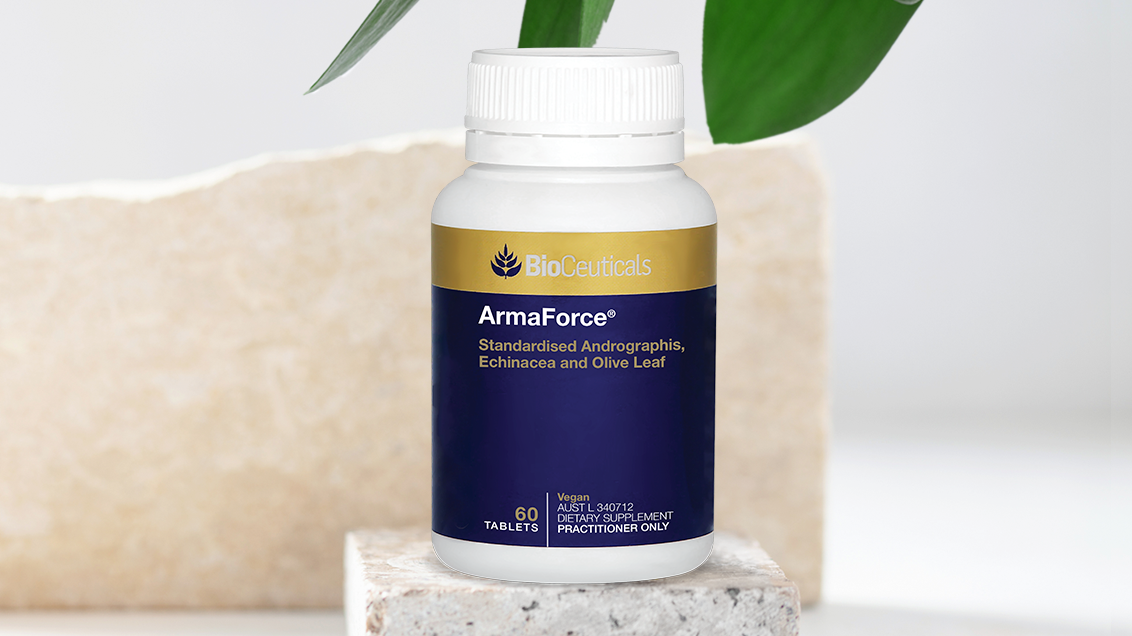 Always read the label. Follow the directions for use. If symptoms persist, worsen or change unexpectedly, talk to your health professional. Vitamin and mineral supplements should not replace a balanced diet.