39 emotion-free things to cull from your home today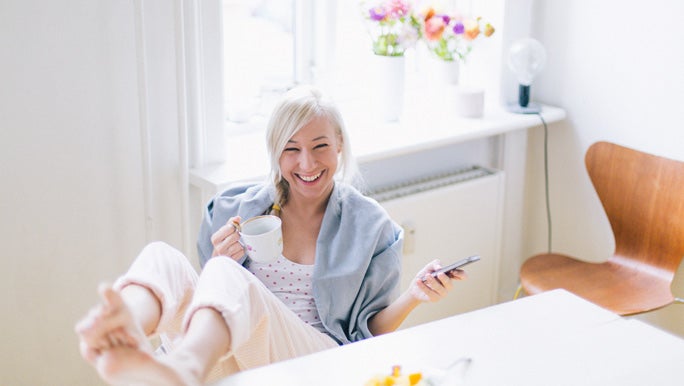 Not sure how to declutter your house? You're not alone.
Some items are hard to cull – sentimental gifts, baby clothes, photo albums and memory boxes. It can be a draining process that's rife with procrastination and decision fatigue.
But not all decluttering is difficult. There are hundreds of things in your home you can cull that take no emotional toll. So grab a box and a bin, pump up some music and hunt your house for these common items.
Kitchen
Tupperware containers that are missing lids.
Dusty cleaning products.
Syrups, teas and spices you don't like.
Anything that's out of date.
Takeaway menus.
Recipe cards you don't use.
Old jars.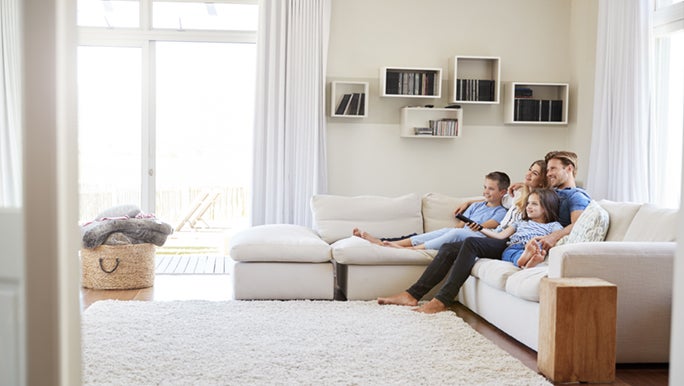 Family space
Games that are missing pieces.
Ripped picture books.
Broken toys.
Damaged or stained throw pillows or rugs.
DVDs or games that you don't use.
Pictures or decor that are damaged or that you don't love.
Bathroom
Old makeup.
Stretched out hair elastics.
Unwanted perfume.
Unused bath bombs and bath salts.
Clumpy nail polish.
Old toothbrushes.
Tired hairbrushes and combs.
Beauty products you don't use.
Old sponges or scrubbers.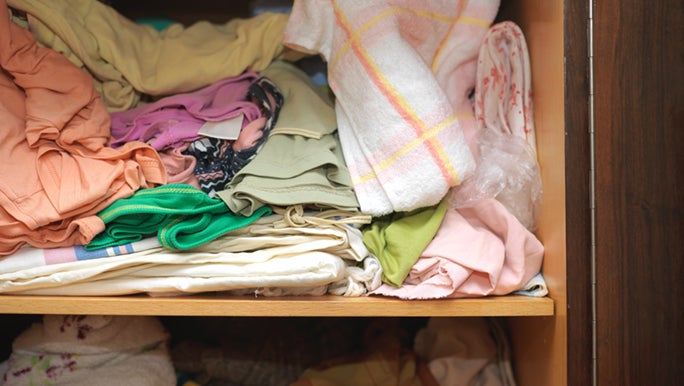 Linen closet
Bedding that's ripped or stained.
Threadbare towels.
Table linen you never use.
Musty blankets that haven't been touched in years.
Doona covers from the '90s.
Garage
Broken or stained baskets and buckets.
Duplicate tools.
Unused sprinklers and hose attachments.
Spare parts of things you'll never need.
Cardboard boxes.
Instruction manuals to things you don't own anymore.
Crusty paint brushes.
Wardrobe
Clothes that don't fit.
Ratty shoes.
Damaged or stained items.
Mismatched hangers.
Broken accessories.
It's a start
It can be a great feeling to declutter for a big op-shop run, carefully packing boxes and wrapping glassware. (Yes, even if you drive around with said box in your car boot for a month). But never underestimate the mood-boosting power of a quick cull, especially if you're the type of person who needs outer order for inner calm.
Related:
Reviewed by the healthylife Advisory Board July 21, 2021.